Tradeindia.com introduces a new search option to find the business located in and around your city.  Now, you can establish conversations & conversions at local level over phone, online, or in person at a particular location. To gain benefit of this new initiative of Tradeindia, follow the below mentioned steps:
Step-1 : Select the City
Visit tradeindia.com
Select "Share Location" (this option will appear automatically)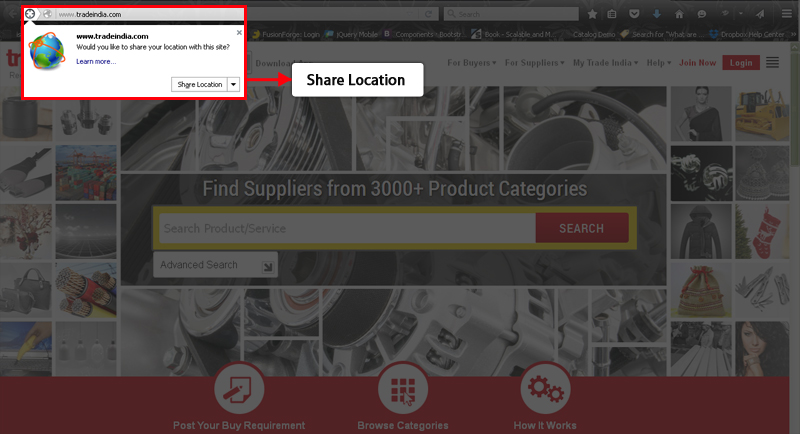 On clicking this option, a pop-up will appear where you have to select your location/city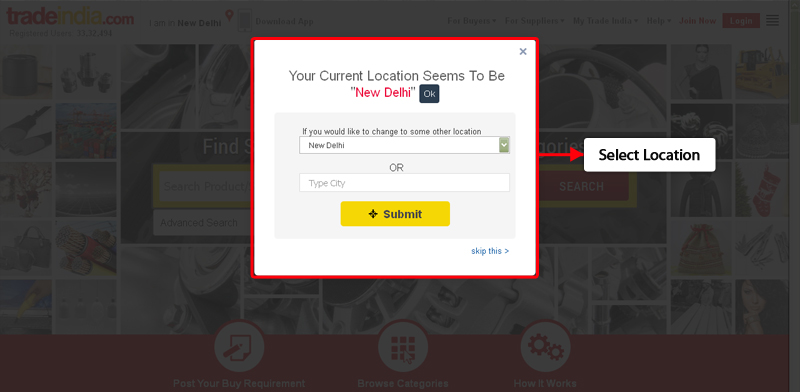 This selected 'city' will be visible besides the Tradeindia logo. Now, you can search for the local business from the search box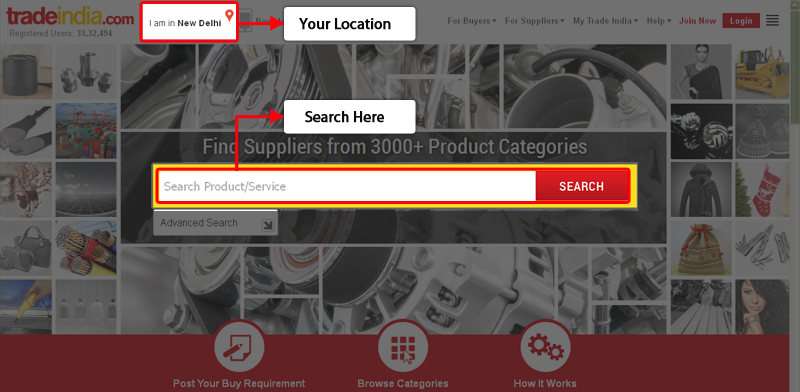 Step-2 : Change the City
If you have selected a wrong city or you want to modify your city preference, then click on the City Name displayed besides the Tradeindia logo, at the top right corner of the website. Here, you can change the city name and continue with your search.
Step-3 : Searching for Local Businesses
This search will show business listings within 250 Km of the selected city.
You can further expand the search results with the newly added feature of "Filter Result by Distance". Through this, you can view the listings within the distance of 1000 Km (maximum).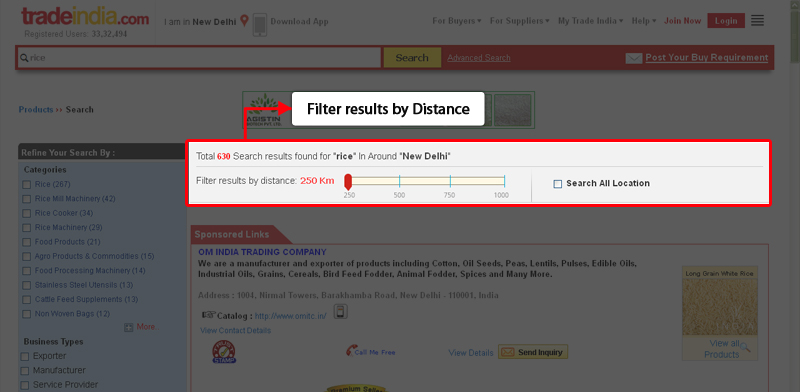 Here, you also have the flexibility to select the option "Search All Location". This will override the "Local Search" option and will show you the listing of all the businesses, nationally and internationally.
We hope that this new "geographic proximity initiative" of Tradeindia will help you to explore the local business more quickly. Try the new 'local search' facility of Tradeindia and give us your Feedback.